Just to start things off . . .
The Balancing Pagoda
Burmese are held to a stricter dress code than foreigners.
My wife was denied admission until the police learned that she was Thai.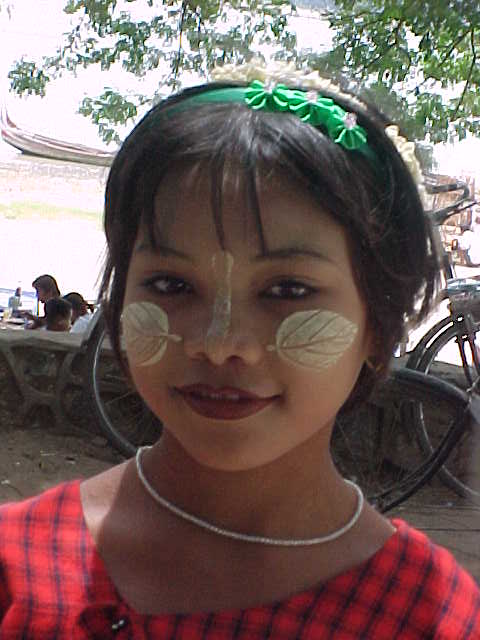 A Burmese girl near Bagan.  
The face paste is standard.
Her hair has probably not been cut since this photo was taken.
Young Burmese women must have the highest number per capita  of waist length pony tails in the world.
No shortage of Buddha images.
These are in between Yangon and the Balancing Pagoda.
A very affectionate cat near Inle Lake.