Mid-Autumn Festival and PRC National Day are joined end-to-end this year.
Mrs. Calabash visited The Silk Road in Erlianhaote.
We saw camels on the horizon, if that is any indication as to where we were.
Dinosaur fossils were found here, and the place has almost as many dinosaurs as Jurassic Park.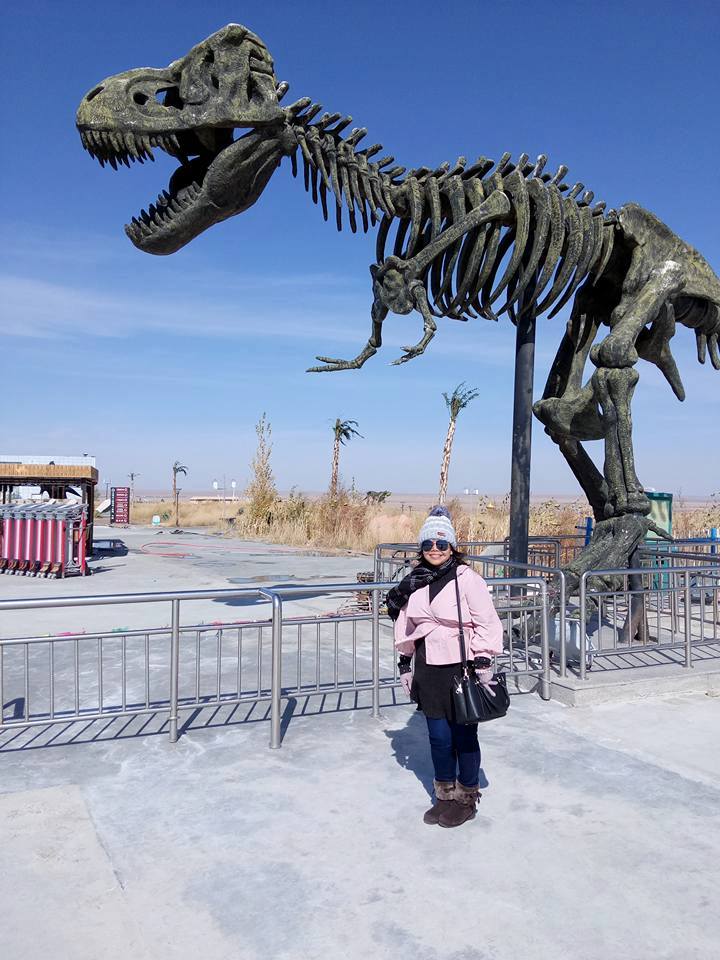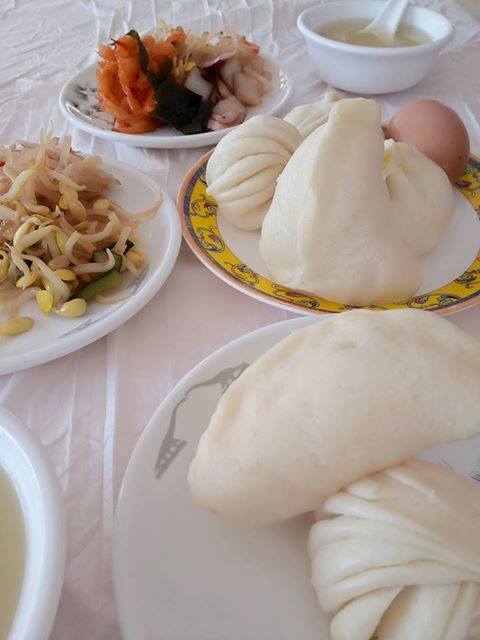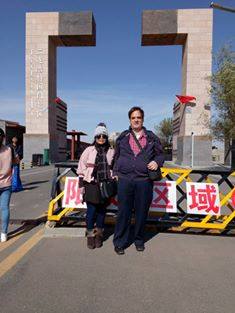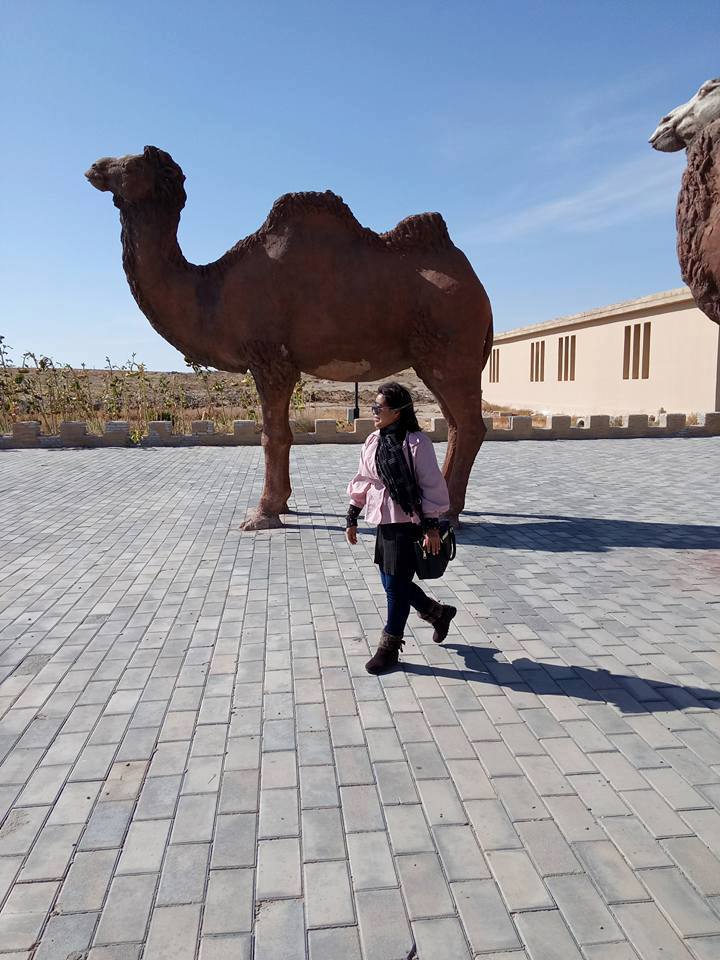 The "Scenic Area" is now a "restricted area" and we weren't able to walk up to the border with Mongolia.
A local breakfast buffet was unlike any other I've ever had.
We were in the Gobi Desert, though there was some grassland and we saw camels.
English won't help you here.  They speak Mongolian and signs are in Cyrillic.